Christianity and The Black Freedom Rights Struggle
While many of the leaders of the Black Freedom Rights Struggle during the 1950's and 1960's were pastors and lay leaders, the concept of non-violence that they preached and practiced was not based on Christianity. Many Christians love to kick that Jesus was this long haired hippie but there were several instances in the Gospels where Jesus was far from that. While we can discuss the...
Celebrating Women in Hip Hop →
If you are in Detroit on May 14th, support the folks at the 5E Gallery! they don't disappoint. 
"If your ancestors cut down all the trees, it's not your fault, but you still..."
– Pam Oliver, a professor in the UW-Madison sociology department, explaining the historical roots of racism in the United States to her undergraduate students (mostly middle-class and White).  I try to use this when I teach race now, too, to get past the defensive "but why are you BLAMING ME"...
[ENOUGH]Chicago Violence: "A National Security... →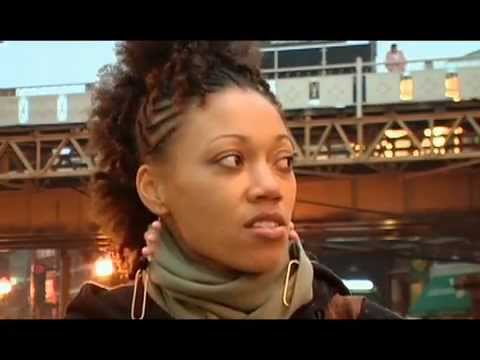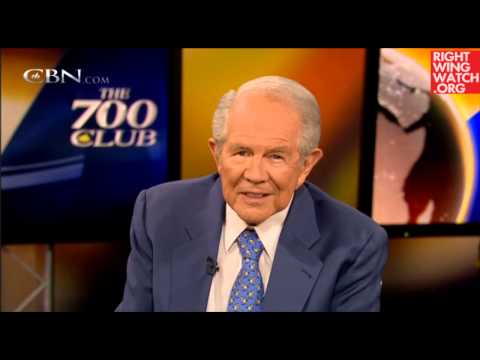 1 tag
Miracles and Mortality
In a few days, a relative of my wife will pass away. I was never really close to this person. While she had a big influence on my wife, we can't say they were that close either. After almost 15 years, this person will lose her battle with cancer. Like most bouts with cancer, it's a roller coaster ride of chemo, a few years of almost being cured, to several to be determined dates of...
No Monopoly on Spirituality
As I travel to either lecture or teach Capoeira, there is a word I use that I hear Christians use often. The term is "fellowship." I am sure folks were using it before Christians did. I do think that Christians use the term to encompass everything people do together. On the street, we use the term "build," but when I use that term I have to do provide a definition. When I...
"I accept the challenge of responsibility. Life, as it is, does not frighten me,..."
4 tags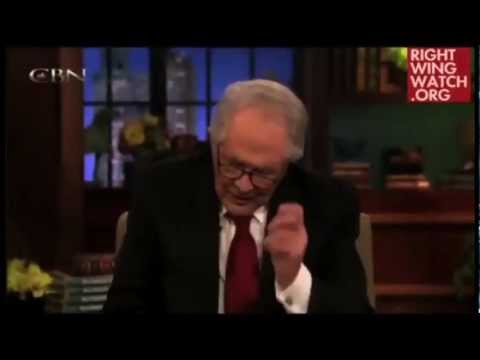 4 tags
God is On my Side - Not
I hear theists of all stripes say that God is on their side. I used to say the same thing but never realized how disturbing it sounds. Mark Twain wrote a piece about how two warring nations had a huge church service prior to sending their sons to war. Both sides asked God to be on their side. Both sides believed that their cause was righteous. Of course, only one side won the war. I know people...
1 tag
Black Atheists of America Get $10,000 Grant to... →
Stop Whitewashing: in which I fully dissect Lupe... →
notesonascandal: daintyblackpegasus: I've had a lot of thoughts bouncing around on this. let me start by saying that i completely understand the thought process that supports the entire message of this song/video. i do. had this been released five years ago, i would've been a staunch…
God and Solutions
One thing I have gotten used to doing is attending meetings upon meetings especially when working with young folks. While I find that most meetings shouldn't have to be more than an hour long, I understand that sometimes you have to sit through the rhetoric and ego tripping to maintain some social networking. Sitting through 3 hours of a bunch of grown men pounding on their chests is not my...
3 tags
You Atheists Should Act Better
In our local atheist group, we had a few people express their ire about one of our upcoming events. We were scheduled to bring Brother Sam, the Evangelical Atheist, to our area for a production. Yes, it was a satirical stage show about religion. A few people felt that folks like Brother Same made atheists look bad. Some even said that if we wanted a better image, we shouldn't put on...
3 tags
Yet Another Reason why the Church is Irrelevant
"Sensibilities toward violence have changed so much that religious people today compartmentalize their attitude to the Bible. They pay it lip service as a symbol of morality, while getting their actual morality from more modern principles." - Steven Pinker, The Better Angels of Our Nature And just like that, people forgot about Creflo Dollar almost as quickly as they did Eddie...
5 tags
On Astrology Pt. 1
I remember attending a festival and getting something to eat. I sat down and laid out a book as I ate. A woman in her thirties came by and sat near me. She looked at my book and began a conversation. We talked for a bit. She asked me what my sign was and I told her I was a Pisces. Her eyes lit up. She seemed very excited. "Oh, you're a Pisces!" She clapped. Then she grabbed...
Black Classics Reborn, Graphically →
For more than a decade, Eureka Productions has been converting 19th- and 20th-century literature – Poe, Wilde, Stevenson, Alcott – into high-quality graphic novels. The Graphic Classics series reminds us of the comic genre's literary potential and harkens back to the popular origins of much of our most revered literature. The twenty-second volume, African-American Classics, the first in the...
3 tags
Is there a soul mate for everyone?
I used to believe there was. I am still a hopeless romantic. I have a friend who can't produce children, is unemployed, and has a wardrobe that fits in a small suitcase, but somehow he still managed to get married for the third time. If he can find someone, I am sure anyone can. It was stories like this that made me believe there was a soul mate for everyone. Even before I became an...
4 tags
"Spiritual Nature"
People have always considered me to look like they want according to where they were from. I have been mistaken for an Arab, a Persian, an Ethiopian, a Somalian, an Indian, and a citizen of a gang of other countries. I don't mind. It has gotten me free meals and other swag. Most people assume I am muslim because of how I look. Again, I don't mind since as soon as I open my mouth...
3 tags
So My De-Conversion wasn't Dramatic
I don't mind discussing my de-conversion although I was an apostate way before I was even agnostic. So it is a long, drawn out conversation. Many people assume that many atheists became non believers due to some traumatic experience in the church. Usually this is not the case. Many of us became atheists after several years of questioning, doubting, researching, studying, and yes even...
4 tags
War of the Worldviews: Science Vs. Spirituality
by Deepak Chopra and Leonard Mlodinow When I saw this book, I had to get it. Here you have Leonard Mlodinow, the co author of The Grand Design versus Deepak Chopra, the world's preeminent spiritual guru. I didn't hear about this one making the rounds. To be honest, I am hoping to see more books in this vein. Even before I cracked it open, I knew it would be an interesting...
"One of the reasons why non-black people so often believe they aren't racist..."
– Son of Baldwin (via sonofbaldwin)
5 tags
The Atheist's Guide to Reality: Enjoying Life...
by Alex Rosenberg Book review by Dan Tres OMi Alex Rosenberg's book is for non-believers. In the introduction, Rosenberg tells the reader that if they are expecting another book about the fallacy of religion, they should get to stepping. He even avoids the debate and jumps right into how science, or scientism, explains reality. Rosenberg does blow the God of the Gaps concept out of...
4 tags
You can't see love! (part 3)
But we're talking about love here, right? What are all these tangents for? It's a good question and it also explains why most people might cling to religion despite the proof that none of it is true: it's easier to explain everything. It's obvious I had to explain so much about an atheist's lack of belief in God. Again, it's not because we can't see God...
4 tags
Karma Went out the Window, too...
I remember my time as an apostate and I listened to a radio show hosted by a dear friend. His guest was a renowned activist from India who railed against Hinduism and the caste system. I was with him throughout the show until the began to talk about karma. He described how stupid the idea was to think that many of us are in our current condition because of some transgression in a previous life. At...
Luqmon Abdus-Salaam: why 88 was Dope ! →
wiseservant: Why was 88 so dope? Check out the full variety of hip hop recording artists at the time; you had Run DMC, DJ Jazzy Jeff and the Fresh Prince, EPMD, Salt n Pepa, Kid n Play, Dane Dane, Slick Rick, LL Cool J. Public Enemy, NWA, De La Soul, Ice T, Schooly D, Chub Rock, Doug E Fresh. Jungle…
You can't see love! (part 2)
It's a straw man's argument. It wasn't the first time I heard it and I am sure it won't be the last time. There are several things we can't see but we know are there. It's an attempt to stump us but it's a bad place for a theist to go especially if they don't have a background science. From a scientific perspective, there are certain things humans...
2 tags
You can't see love! (part 1)
You should have seen this preacher's face. He really thought he pulled a rabbit out of a hat. "You can't see love!" He insisted "But it exists!" With those words he crossed his arms. What bothered me the most was that he came into the tail end of the conversation. I was not debating anyone. Someone in the church asked me if I was an atheist. I told that...
Day of Solidarity for Black Nonbelievers - Chicago... →
blackfreethinkers: Day of Solidarity of Black Nonbelievers The Black Nonbelievers of Chicago, Inc. would like to invite you to celebrate the National Day of Solidarity for Black Nonbelievers with us on Sunday, February 26, 2012. We will gather at the DuSable Museum to enjoy the rich cultural history exhibits. Our focus topic will be Ms. Lorraine Hansberry, Chicago's very own. Afterwards,...
5 tags
Eddie Long = Malachi York
I enjoy watching charlatans burn and get their just due. Not because I love to tell people "I told you so," but it reminds me that there can be justice. There can be justice if we demand it enough. Folks like Long aren't the first leaders to get caught red handed and he won't be the last. I remember in the late eighties and early nineties, there was the one and only Dr....